If you have read my blog post on how you can implement the SDGs into your company, you will remember the second step after understanding the SDGs – it is setting priorities. 
But how are you going to set priorities, if you do not know the impact of your business in each of the areas the SDGs depict? Exactly, you have to measure your impact and set KPIs accordingly. 
I would like to cite the an article from the Business Insider, saying: [1]
"There's a difference between a company having a sustainability program and actually being sustainable. The difference is measurement."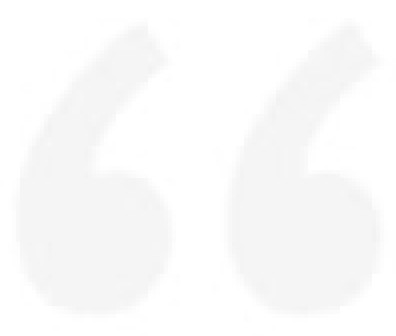 There's a difference between a company having a sustainability program and actually being sustainable. The difference is measurement.
In addition there are going to be financial benefits as soon as you start to mitigate your impact the environment and move towards sustainability. The video below gives a quick introduction on the correlation of profit and sustainable actions.
Now you have understood that measuring your impact is important to be able to set the right priorities and KPIs in your mission to transform into a sustainable business and it will also impact your profits. This alone should be convincing enough to start measuring your global footprint immediately. 
A working paper of the University of Cambridge Institute for Sustainability Leadership identifies the following pressures on companies to measure their impact on the environment: [2]
Support operational decision-making

 

Meet regulatory and investor demands

 

Engage externally with consumers

 

Engage internally with employees
Meet client demand for products with positive impacts

 

Respond to stakeholder interest in the disclosure of investment portfolio impact

 
These points are the main reasons a sustainability report is done, as transparency to stakeholders and is very perfunctory. Unfortunately, these reports lack on relevant quantitative data which show progress in the sustainable development, are formulated spongy and hardly show real commitment to the SDGs. [2]
There are also reasons why many companies are not measuring their footprint yet.
The first and probably most common one ist the effort it takes to collect the data and put it together. [3]
There are a lot more reasons why you should start measuring, outdriving the contra arguments. Just keep reading to be convinced or collect enough arguments to convince the right colleagues in your company. 
As soon as you start to measure your impact, you become accountable for the mitigation of your impact. This will make sure, sustainability becomes a priority in your company and enables you to make well informed decisions. You will be able to present your progress, which will impress your stakeholders and might even strengthen your competitive position. [1] 
Through measuring your impact on the planet and setting goals to mitigate it, you will reduce risk of your business and contribute to a sustainable growth of your company, securing its existence and jobs in the future.
And let's be honest, doesn't it feel good to contribute to a clean, saver and nicer planet?
How to collect the data, analyse it correctly, present it and make decisions accordingly is a whole new topic. There are independent institutes, guidelines, standards etc. to help. Even online based calculation systems, like the SDG Monitor. 
Sources:
1. Nisen, M., Why the world's most sustainable company publishes CO2 emissions next to its earnings, in Business Insider. 2012.
2. Di Fonzo, M.H., S., How businesses measure their impacts on nature. 2017, University of Cambridge Institute for Sustainability.
3. Keeble, J.J., Topiol, S. & Berkeley, S., Using Indicators to Measure Sustainability Performance at a Corporate and Project Level. Journal of Business Ethics, 2003. 44: p. 149-158.